One of the largest drum and percussion events in the world – the Percussive Arts Society International Convention (PASIC)! Featuring concerts, clinics, panels and presentations given by the finest artists from all over the world, PASIC 2022 will showcase all areas of percussion — drum set, marching, keyboard, symphonic, world, recreational, education, music technology, new music, and health & wellness.
Grammy Award–winning percussionist Christopher Lamb invites you to join him as he hosts a special exploration of the new collection of Majestic Opus One snare drums during
PASIC 2022 on Friday, November 11th - Room 212- 11AM, 1PM, 3PM.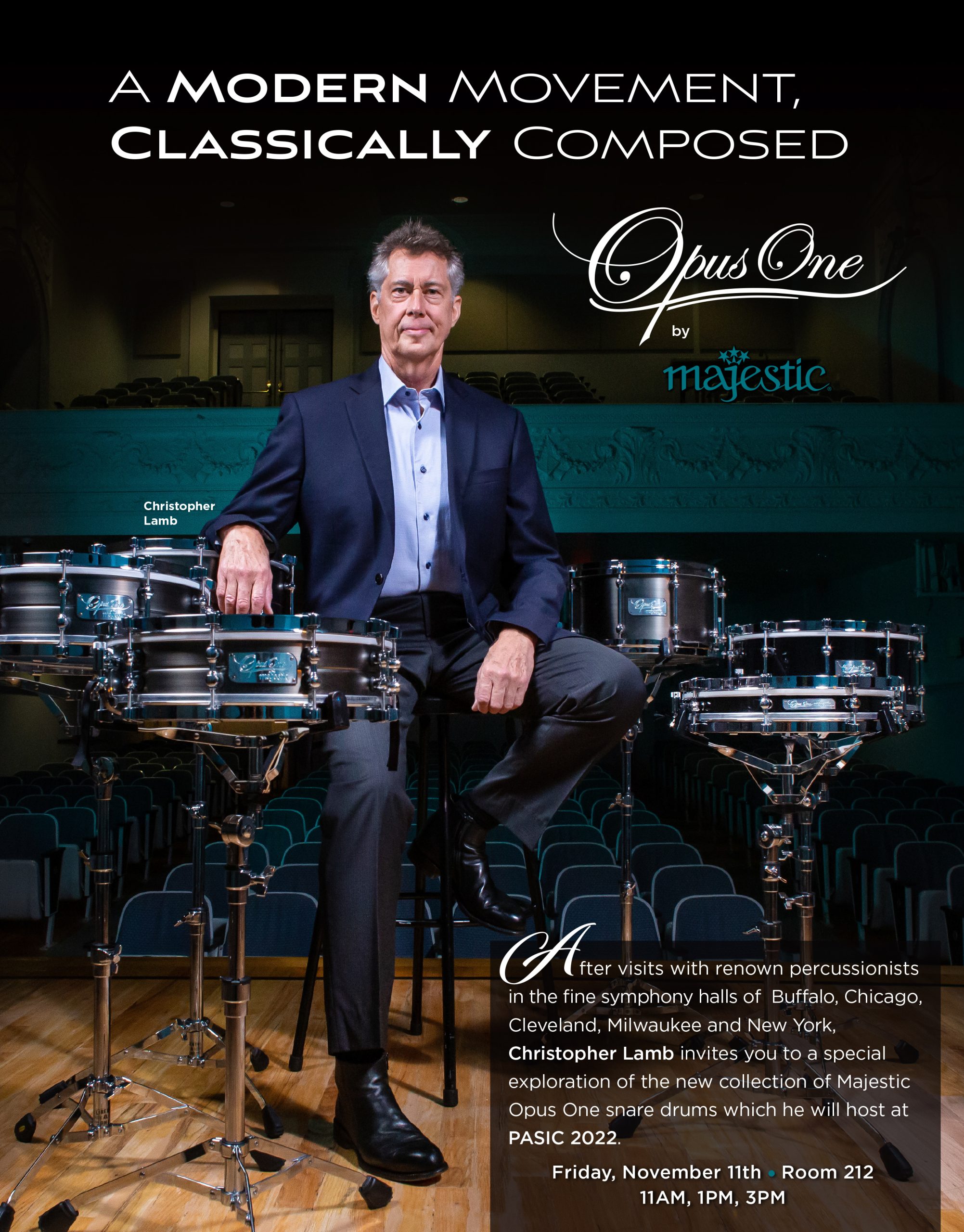 Learn more about the Majestic Opus One Series: https://www.majesticopusone.com/